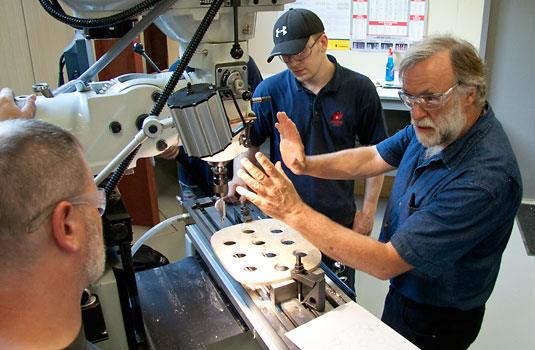 Some institutions are fighting to keep vocational programs alive, such as Lyndon State College in Vermont, which recently started a new NEK Manufacturing Training Program. However, the classes currently being lost far exceed those that are starting.
One of the keys to maintaining a strong labor force for the manufacturing and distribution industry is industry-specific training (Strong Manufacturing Labor Force is Key to U.S. Economic Success). Training programs that were geared toward sending individuals into the manufacturing sector have seen a dramatic decrease in many states according to Manufacturing.net (full article here).
Upon graduating from high school, many individuals are pushed to go to college by parents, guidance counselors and society in general, even when it is not the best option for them. The result is a shortage of people entering into the vocational programs that have helped fuel the labor market for manufacturing in the past. Less demand for classes, has led to a decrease in the supply of classes (Economics 101). Additionally, many vocational type programs have seen a cut in budgets through reductions in state funding. This also reduces the amount of individuals that are being prepared for the manufacturing sector.
As the current generation of manual skilled works starts to look at retirement there is a significant amount of opportunity and job openings coming online for individuals that are trained and ready. One has to wonder if there will be a generation to replace these much needed workers as the training programs disappear. Only time will tell what the ultimate impact on the manufacturing sector will be, but most likely, individual companies will have to start providing training (that they fund) versus the traditional vocational programs (state funded).