Download one-sheet
Real Estate
REAL ASSETS.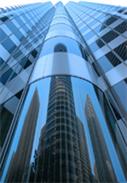 Katz, Sapper & Miller has long been a leader in assisting developers and investors implement the best strategies and enhance the values of their real estate holdings. We know how competitive and fast-paced the industry is, so our Real Estate Services Group provides the latest information, anticipates needs, and offers solutions that clients might not have considered.
Our expertise is based on our outstanding track record. Katz, Sapper & Miller has worked with developers on some of the largest and most complex real estate deals in the country, so we know our way around the bargaining table. We have helped lead companies through successful IPOs and many other types of transactions, including acquisitions, refinancings and sales, UPREITs and DownREITs.
Our services for the real estate industry include :
We are also committed to maintaining leading-edge awareness of industry trends. Members of our Real Estate Services Group participate and hold leadership positions in professional organizations such as the National Association of Real Estate Investment Trusts (NAREIT), Building Owners and Managers Association International (BOMA), and the Urban Land Institute (ULI).