Investing in Our Communities: Zach Kubly and Edna Martin Christian Center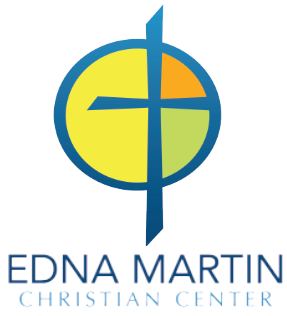 As a CPA focused on business advisory, Zach Kubly helps many different people solve myriad kinds of problems and accomplish a wide variety of goals. That's one of the things he enjoys about his job as a director in the Business Advisory Group at KSM's Indianapolis headquarters. It's also one of the most rewarding aspects of his volunteer service with the Edna Martin Christian Center, a community center located on the near northeast side of Indianapolis.
"EMCC provides a multitude of services for individuals and families in their community," says Zach. "It offers everything from childcare, education, and tutoring, to emergency fund assistance and financial planning for members—there's a broad spectrum of different services that makes a huge difference and really improves people's lives."
Aiding the Underserved
The organization makes a significant impact in the area it supports, which includes the underserved Martindale-Brightwood neighborhood. "EMCC serves an area that has suffered racial injustice and they're there every day, working with families," Zach explains. "They've been in the area for over 80 years serving their community, and they touch so many lives; it's just something that I'd been wanting to get involved with."
Zach found his way to EMCC through another committed volunteer, the CFO of a KSM client with whom he worked. "She has volunteered extensively with the organization and knew about a board position that was open, so she introduced me," Zach says. He was quick to seize the opportunity to serve.
Edna Martin Christian Center has been in the area for over 80 years serving their community, and they touch so many lives; it's just something that I'd been wanting to get involved with.

– Zach Kubly, Business Advisory Group
Started by Edna Martin as a one-room Christian day care in 1941, the charity has grown to become a multi-building facility with dedicated spaces for childcare and summer camp, classrooms, offices, and much more. Childcare and education are a big part of EMCC's programming and services, with day care and pre-kindergarten, summer enrichment camps, and before- and after-school care for school-aged children.
All these services emphasize learning and growth that help kids succeed not just in their current classroom environments, but also by preparing for college and careers. Programs for kids promote social skills, support health and fitness, and teach effective work habits along with leadership and problem-solving to help kids address issues in their community.
The organization serves adults too, reaching across generations to build stronger families and communities. EMCC provides emergency assistance and resources, a wide variety of services for seniors, and career services for adults that include job training, industry credential programs, financial literacy classes, internships, and job readiness coaching. Creating economic opportunity through entrepreneurialism is a focus as well, with programs that support new and existing entrepreneurs as they establish and grow their businesses.
Contributions That Have Far-Reaching Impact
EMCC aims to provide supports that position its community members for sustainable success that enhances the entire community over the long term. For Zach, being part of an organization that delivers this kind of far-reaching impact is deeply rewarding on both a personal and a professional level. Volunteering on EMCC's board enables him to use his CPA skills to help make a difference for a large number of people beyond the clients he serves each day.
Zach sees KSM's commitment to community service as a compelling benefit of a career at KSM and he encourages others to discover volunteer opportunities that resonate with them the way EMCC does for him. "I would recommend to any of my colleagues at KSM to think about what kind of organizations that they're passionate about. I think you'll find that your mentors, your peers, and your supervisors at KSM are going to be super supportive of your desire to get involved."
Learn more about community involvement at KSM.
We're Looking for
Remarkable People