Download one-sheet
Hospitality
AT YOUR SERVICE.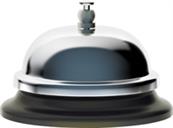 Katz, Sapper & Miller's Hospitality Services Group is fully equipped to provide accounting and tax solutions to hotels, restaurants, and entertainment facilities. Our entrepreneurial client base includes many prominent hotel developers and independent restaurant owner-operators. We take great pride in consulting on various industry specific issues as well as the broader needs of these businesses and their owners.
The hospitality industry is highly competitive and cyclical in nature. You need the right accounting and tax advisor to make the most of your investment and opportunity. Because we strive to be your trusted advisor, we expand our focus beyond your every day needs. We assist our hospitality clients in growing their portfolios with help in financing arrangements, acquisitions, deal structure, cash flow forecasting, and government incentives.
Our services for the hospitality industry include:
Internal auditing/on-site reviews
Operational and profitability reviews
Tip reporting and other payroll issues
Cash flow forecasting
Financing assistance
Our depth of knowledge and breadth of experience in taxation as well as the real estate industry in general allows us to provide innovative alternatives and ideas to our clients, giving you the resources you need to make the right decisions, when you need to make them.