profitable solutions for nonprofits
Winter 2014 | Table of Contents

Tips for Communicating Financial Information to the Board
By Peter A. Buck, CPA
While board members typically bring a variety of talents and expertise to an organization, they do not always have extensive experience with financial and accounting matters. So what is the best way to communicate the essential financial information they need to effectively serve the organization?
The Need to Know
There is no denying it – board members cannot properly perform their functions if they do not obtain and understand information about the organization's financial position. Without timely financial information, they can neither make informed decisions about goals and planning nor monitor the organization's progress toward those goals. They also cannot fulfill their fiduciary responsibilities.
Members of boards that have finance or audit committees might be under the false impression that only the committee members need to concern themselves with the financial details. That could not be further from the truth – every board member must possess at least a basic understanding of the financial statements to make decisions that satisfy his or her duty of care.
Crucial Items
At a minimum, the board needs to receive the following financial information. They should receive this information in an accurate and timely manner on a monthly or quarterly basis:
Statement of financial position (balance sheet),
Statement of activities (income statement),
Cash flow forecast,
Actual results compared to budget, and
Operational figures (for example, cost per unit of service).
The Internal Revenue Service's Form 990 should be presented to the board annually. And the board should remain up-to-date on the nonprofit's current goals and programs. Benchmarks make the data more meaningful.
This information will help board members evaluate decisions and direction of the organization effectively. When engaged in planning, board members also need trend analyses, information about the external environment and its impact on the organization, financial projections and multiple budget scenarios. Capital projects or new programs under consideration may require specialized budgets of their own.
Setting the Stage
Several steps can help management present financial information to their boards more effectively. For starters, every board member should receive training on how to read and use financial reports.
The board orientation process should allocate time for new members to meet with the chief financial officer or similar staff person to go over the financial report format, and to understand the organization's critical financial factors. The board members can meet with the chief executive officer or executive director, too, for a review of the organization's financial results and the goals for upcoming programs and new strategic directions.
Periodic refresher sessions for veteran board members also are advisable.
How to Deliver the Numbers
Before reaching the point of training the board, a user-friendly format for the financial reports should be developed. Bear in mind that graphs are often easier to understand than columns of numbers, and can provide a useful vehicle for sharing trending information.
Similarly, board members may find it easier to process ratios, which combine two or more pieces of financial data to provide a more comprehensive view. For example, fundraising efficiency can be expressed as a ratio that divides contributed income by fundraising expense.
Use summarized information for income and expenses, rather than providing detailed line items. This makes it easier for board members to focus on the big picture and steers them away from day-to-day micromanaging.
A narrative section should also be provided along with the numbers. Use the narrative to highlight significant items and explain notable variances between budgeted and actual figures.
Make sure the necessary financial statements are prepared well in advance of board meetings and distributed to board members at least one week before the meeting to give them time for review.
The Audience
No single financial reporting approach or format works for every organization. Take the time to consider the audience and their level of financial expertise when determining how to convey the information they need to fulfill their responsibilities.
Let the Dashboard Deliver
In recent years, some nonprofits have turned to so-called dashboards to convey financial information to their boards. A dashboard, a one- or two-page snapshot of key metrics, may be especially appropriate for the members of a board that also has an audit or finance committee.
Which indicators should be included on a dashboard? Management should work with the board to select the optimal indicators. Ideally, the handful of indicators most likely to communicate the organization's performance in critical areas should be presented – information the board can use to determine whether the organization is on track or if corrective action should be taken. Examples include cost per primary outcome, cash reserves and working capital. As with standard financial reports, benchmarks should be included for context.
Remember, too, that numbers do not tell the whole story. Dashboards also can include brief narratives, such as a representative beneficiary story, that demonstrate the nonprofit's work.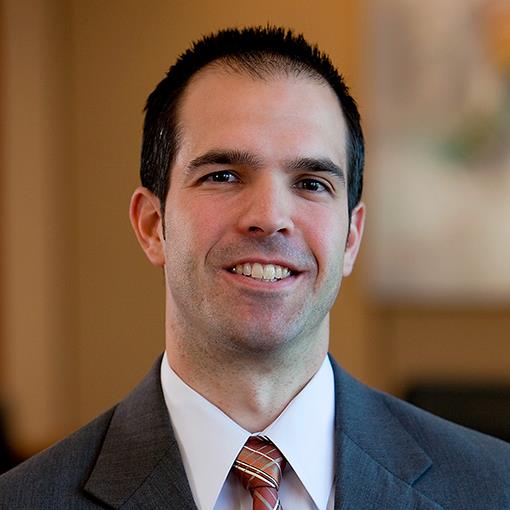 Connect with Pete


Pete Buck is a director in Katz, Sapper & Miller's Audit and Assurance Services Department and a member of the Not-for-Profit and Governmental Services Group. Pete provides accounting and consulting services and also assists with financial statement audits and reviews.