the advisor
Issue 1, 2013 | Table of Contents

Social Media: Three Fears, How to Conquer Them, and Why Companies Should
By Caroline Lemke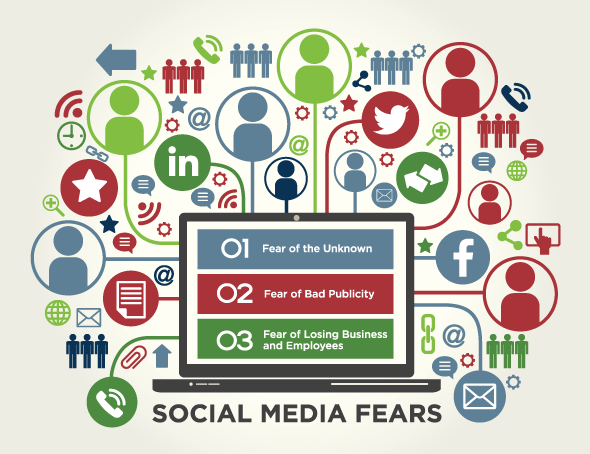 Formerly, social media referred to a daughter's Twitter account, a spouse's Pinterest page, or a son's Facebook page — rarely used in business — but social media has evolved to become a valuable business tool. Purchasers rely upon information from digital sources to make their decisions. In B2B, 60% of a buying decision is made before a customer contacts a company, leading many companies to minimize sales teams and increase online marketing expenditures.
However, the decline of the sales force does not indicate relationship selling is ending; rather, it is transitioning. Activities sales reps traditionally executed offline (e.g., networking, verifying contacts, conducting research, making phone calls, sending mailers) now occur online, enhanced by social media. As such, an appropriate social media strategy replicates, scales, and refines previously non-digital activities.
While social media may appear to be overwhelming or risky, its returns should negate any concerns. In practice, these tools help support company growth and contribute to success. Below, are the fears most often expressed by skeptical CEOs, along with the reasons why the rewards of using social media greatly outweigh the risks.
1. Fear of the Unknown
"I know there's value in social media, but I'm busy and don't know where to start or what to do."
Social media may appear as a daunting endeavor, so social media strategies should be approached one step at a time. Christa Carone, chief marketing officer at Xerox Corporation, aptly advises, "Don't boil the ocean." Instead, companies should examine current customer bases, determine where their customers are spending time on social media, and focus efforts. For B2C businesses, Facebook offers many benefits. But for professional services firms, LinkedIn or Twitter might be a better channel. By focusing on a specific channel, companies can dedicate the appropriate amount of time and resources. Once the channel has been selected and a strategy has been developed to reach target audiences, use automation and scheduling tools such as Buffer, HootSuite, and IfThisThenThat to maximize efficiency.
2. Fear of Bad Publicity
"I'm afraid someone will say something bad. I don't want to open my business up to negativity."
With technology, an individual's bad experience with a company can spread rapidly. But customers will use social media to spread their frustration—whether or not a company uses those channels.
Fortunately, social media provides the chance to quell negative conversation about businesses. For example, the travel company Orbitz responds to frustrated travelers who tweet about their negative experiences, sometimes providing free flights or giveaways. A Harris study demonstrated when companies responded to customers who had posted negative remarks via social media, 18 percent became loyal customers, 33 percent subsequently posted a positive comment, and 34 percent removed the negative comment. By engaging with frustrated customers online, companies have the opportunity to convert a disgruntled patron into a loyal customer and earn positive feedback.
3. Fear of Losing Business and Employees
"If I use social media, people will try to poach my clients or my employees."
For existing customers, social media provides additional customer touch points, strengthening relationships, encouraging loyalty, and providing opportunities to upsell. While many professional service providers fear losing clients, a strong customer relationship nearly always outweighs a call from a competitor.
Beyond marketing, social media now plays an integral role in attracting and retaining talent, as a tactical tool and a compelling characteristic. Companies who use social media experience increased employee engagement and financial performance, according to an Altimeter Group study. To improve recruitment efforts, organizations strategically select channels such as LinkedIn to identify and connect with talent, Facebook to communicate company culture, and Twitter to promote expertise. Additionally, social media helps attract talent as job seekers value social media savvy. A Cisco study reported 56 percent of young professionals ages 18-30 would not accept a job offer from a company who bans social media. Social media is no longer a pure marketing tool, as it spans across functions and grows companies' teams.
Finally, firms such as KSM Consulting (KSMC) offer social media services and can help companies develop social media strategies to maximize ROI and integrate into overarching marketing strategies. Visit KSMC's blog to read about two more social media fears and how to conquer them, or follow KSMC on Twitter @KSMC_Consulting.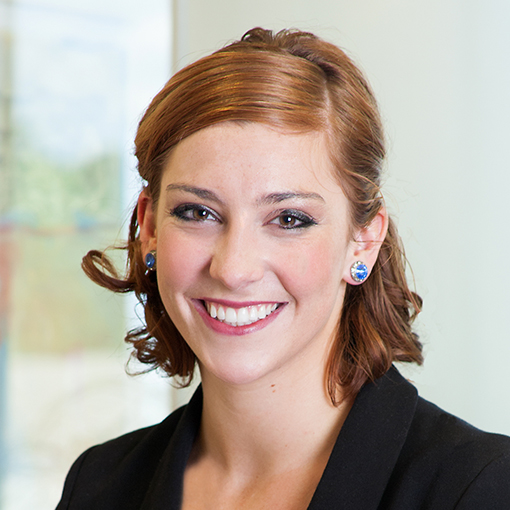 About the Author
Caroline Lemke is a social media and digital marketing consultant for KSM Consulting. Caroline helps clients develop and execute strategy for digital and traditional marketing campaigns. Connect with her on LinkedIn; follow her on Twitter.