Download one-sheet
emerging business
RIGHT FROM THE START.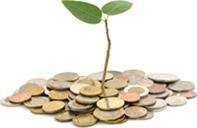 Katz, Sapper & Miller's Emerging Business Group focuses expressly on helping entrepreneurial companies like yours – start-ups, franchises, and other growing businesses – get started in the right direction. And we are dedicated to being here for you throughout the life of your business, with timely and expert advice that always keeps pace with your changing needs.
Regardless of how large your company becomes, it will never outgrow our full range of services. We have in-house experts in state and local tax incentives as well as access to a network of financing alternatives that we can tap for you.
Additionally, our depth and breadth of knowledge in accounting, tax services, technology, and other areas of business and finance give you the resources you require to make the right decisions, right when you need to make them.
Services for emerging businesses include:
Financial statement preparation and advice
Forecasting and budgeting
Establishment of accounting systems and flash reports
New practice start-ups
Key contract review (e.g. buy/sell agreements, employee contracts, and incentives, etc.)
Strategic planning and preparation of business plans
Choice of tax entity and capital structure
Financing assistance
Over the years, Katz, Sapper & Miller has helped hundreds of companies grow from ideas in the minds of people to successful, profitable businesses. We understand the challenges emerging businesses face, and we understand that what they require is patience, understanding, continuity, and attention. These are exactly the things you can expect from our Emerging Business Group.