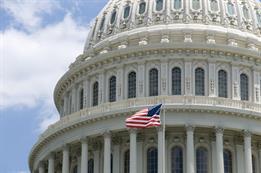 With the re-election of President Obama and the Democratic majority retained in the Senate, it is now more likely that certain tax benefits and lower rates set to expire on December 31, 2012, will expire or be adjusted for higher income taxpayers. Additionally, the benefits of certain tax deductions or strategies may be curtailed for certain taxpayers after 2012 as Congress looks for ways to increase revenues with or without tax rate increases.

What does this mean for tax planning? Although uncertainties exist, the following items should be considered – alongside careful consultations with your KSM advisor – before year-end:
Accelerating income into 2012, including exercising stock options, accelerating bonus or other compensation/business receipts, recognizing capital gains and triggering passive activity capital gains
Converting regular IRAs to ROTH IRAs
Deferring capital losses
Distributing C corporation earnings and profits from current or former C corporations
Deferring business deductions/payment of payables for cash method taxpayers
Accelerating capital asset purchases to take advantage of bonus depreciation and a higher Section 179 provision
Maximizing availability of tuition credits for higher education expenses
Reviewing the tax savings associated with accelerating deductions such as charitable contributions or state tax payments that may be limited in future years
Electing to pay taxes on installment sales arising in 2012 or "disposing" of existing installment receivables to accelerate recognition to 2012
Reviewing business structures with carried interest considerations
Reviewing business activity groupings to minimize net passive income subject to new 2013 Medicare tax
Assessing impact of Obamacare on employee health and welfare plans
Shifting investment or passive income to family members with adjusted gross income of less than $200,000
Accelerating succession planning via sales and gifting strategies
Making large gifts outright or in trust to utilize higher gift and GST exemptions available in 2012
Establishing short-term Grantor Retained Annuity Trusts
Tax laws set to expire or take affect January 1, 2013, include:
The reduction of alternate minimum tax (AMT) exemption to tax year 2000 amounts of $33,750 single and $45,000 married, which will create additional taxes for many unsuspecting taxpayers.
Self-employment income and wages that exceed $200,000 single and $250,000 married will be subject to 0.9% additional Medicare tax.
A 3.8% additional Medicare tax will be imposed on higher income taxpayers on the lesser of net investment/passive income or the amount their AGI (adjusted gross income) exceeds greater than $200,000 single and $250,000 married.
Dividends will begin being taxed at ordinary rates (same rate as wages and interest) instead of the capital gain rates.
0% capital gain rates for taxpayers in the two lowest brackets (10% and 15%) will expire.
The maximum capital gain rates will increase from 15% to 20%.
The child tax credit will decrease from $1,000 per qualifying child to $500.
Itemized deduction and personal exemption phase-outs will return.
The college tax credit will reduce from a maximum of $2,500 a year per person to $1,500.
Tax rates will increase (see marginal rate table below).
Rates
2012
10%
15%
25%
28%
33%
35%
2013
15%
15%
28%
31%
36%
39.6%
Bonus depreciation will expire.
Section 179 (capital asset expensing election) will drop from $139,000 in 2012 to $25,000 in 2013.
The $5.1 million tax-free estate tax limitation will decrease to $1 million.
Contact your KSM advisor for more information.